Mobile Field Shelters
Mobile Field Shelters from Broadfield Stables
If you are looking for mobile field shelters, we can help. We are pleased to stock a wide range of mobile field shelters to meet your exact requirements. Whether you require a no frills mobile shelter or would like us to create a bespoke design, we are confident that we have the perfect shelter for you.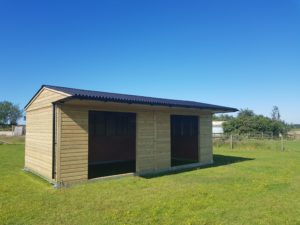 Superior Mobile Field Shelters
Here at Broadfield Stables, we are proud to provide our customers with convenient Shelter solutions that give you the freedom to move the positioning of your horse should you need to.
Choose our shelters for the following:
Affordability
Durability
Quality
Versatility
It is important to obtain and understand the materials used in the construction of your Mobile Field Shelter, use our printable Specifications to compare our buildings with other suppliers, we are confident of our quality and workmanship time tested
Special Offer: Up to 25% off for DIY Installation on our Mobile Field Shelters
25% off Broadfield Shelters
20% off Billinghurst Shelters
15% off Gallop Shelters